The Healing Balm of Nature and a Friend
I met Clare when we both lived in Long Beach and when both of our firstborns were still wet behind the ears. The "holy cripes we're moms now" bond was sealed and we have been friends fast ever since. As the years passed she and her precious family moved north and we moved a little further south but a two-hour drive on the 101 and we can be in the sweetest mountain retreat and in the company of priceless friends.
This is where we were this week.
Thank you, Clare for a dreamy mini vacay and the late night chats and chocolate.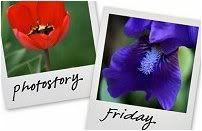 Hosted by Cecily and MamaGeek