Monkey Moon Photography * Orange County Photographer * Anna and Baby Rainbow
I took this photos of this bubbly charmer last weekend.
Mom, Liam and I spent eight hours on the road on Friday driving to Sacramento.
What are all those groves on the side of the 5?
I think I'm going to have to look that one up.
For more of my work and for more frequent updates check out
Monkey Moon Photography Blog
.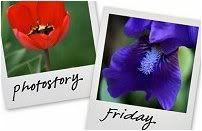 Hosted by Cecily and MamaGeek